Friday, March 11, 2011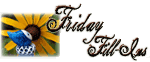 So...here we go!
1. Oh gross! I thought it was
just a big rock not a bull frog
. Ewk!
2.
I am not so fond of rare and unique delicacies,
well THAT's off my bucket list!
3. No,
we don't need anyone to boost our confidence, it should always comes inside you
.
4.
One of my favorite lines from the song "I just can't let go" that I like is "I give to you my
heart and soul."
5. And then
I go and spoil it all. By saying something stupid. Like I love you.
6. I can't forget
the experience I had when I gave birth, it was truly priceless
.
7. And as for the weekend, tonight I'm looking forward to
just another busy Friday night at work
, tomorrow my plans include
going to the airport to send-off my Granny who will be leaving for US
and Sunday, I want to
just relaxed at home since I will be working on a weekend
!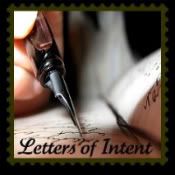 To My Little One,


We're almost there. Hopefully we will be able to choose the

best preschool

for you. We will let you take a summer class first in preparation for this coming school year. So we could also see how Montessori teaching is since we have seen the other methods such as Progressive and Eclectic. Good luck! Don't your worry we will be with you all in every step that you take!

From an Excited Mom
To All the Cyclist in Daang Hari,

Please be cautious and responsible enough while cycling along a national road. You know as much as I do that your two-wheel vehicles are no match to any four-wheel vehicles. Please do not disregard your safety while you are having fun out there, ok?!

From a Runner who just witness a Cyclist that was hit by a car
---------------------------------------------------
TGIF once again! Come and join us at

and
meet lots of wonderful bloggers
! Thanks much for my new followers! Feel free to wander and comment on my simple abode! I love hearing those! Hope you will all have fun! I will definitely head over to your blogs and return the favor!
Enjoy your weekend everyone!

===================================
I am participating in the 2011
Mommytography 365 Project
! For this year long project I will be posting an image a day, to get me out shooting, using my camera and learning new things with it daily. Anyone interested in photography can join, no need to be a Mommytographer. We have teens to adults, male and female, as well as people from all over the world. Come join the fun!
===================================