Friday, March 4, 2011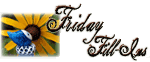 So...here we go!
1. Bring your favorite
comfy pillow, you don't want to miss that when you will be away from home for two nights
.
2.
Taxes
are not included usually on air-fare promos.
3.
What you see in me
is exactly
what you get
.
4. Well, you see,
my little one is not into girly toys, just yet
.
5.
Baguio, will see you
soon!
6. But what if
I will take an MBA, will I be able to finish it?!
7. And as for the weekend, tonight I'm looking forward to
a sweet night time with hubby and our little tot since we both have decided to take a leave for tonight since we'll be Northbound early in the morning
, tomorrow my plans include
having a great weekend stay with my loved-ones at Baguio
and Sunday, I want to
visit strawberry fields in Benguet and a lot more
!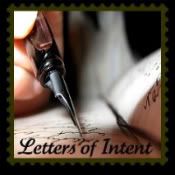 To My Lovely Visitors,

Thanks much for the visit and for the comments. I might come up with another giveaway! So please stay-tuned!

From Your Humble Author
To Myself,

What will you do now? The exam you should have took a few months back but you have postponed for months had already expired! You might need to contemplate now if what path would you like to take!

From a Stude Who Wishes that She had Known it Before
To My Little's One Little Friend,


She treat you as her friend and sometimes talk to you like you understand her. But please, and as per her request, she still prefers to keep that certain distance in between your friendship, and she means that literally! Because last night when it seems that you have tried to break that gap in between you by landing on top of her pillow, she screamed and cried her heart out! So please, don't attempt to do that again, ok?!

From a Mom who Feels the same way too towards this little creature
---------------------------------------------------
TGIF once again! Come and join us at
and
meet lots of wonderful bloggers
! Thanks much for my new followers! Feel free to wander and comment on my simple abode! I love hearing those! Hope you will all have fun! I will definitely head over to your blogs and return the favor!
Enjoy your weekend everyone!

===================================
I am participating in the 2011
Mommytography 365 Project
! For this year long project I will be posting an image a day, to get me out shooting, using my camera and learning new things with it daily. Anyone interested in photography can join, no need to be a Mommytographer. We have teens to adults, male and female, as well as people from all over the world. Come join the fun!
===================================