Thursday, February 24, 2011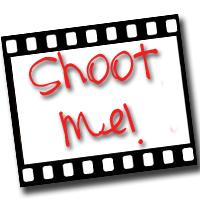 I got a lot of photos to share from our last Tagaytay weekend getaway! And here are some of those:
We really don't like photo shoots?! LOL!
And for my self-portrait, this one was with hubby
And for today's photo, I got my new pair of
Geo Contact Lens
! This has been my fourth pair, I have been getting one from a trusted seller in Multiply, but since she's can not be reached these days. I have opt to try out another seller that sell authentic lenses, the
Aigoo Shoppe
! I was eying for a different seller before but good thing I have searched further and found out that they are not recognized by the group of
Geo Sellers in Multiply
and that online shop was even mentioned by the
Geo Police site
that that shop is among those who sell fake lenses. Scary! After checking that Aigoo is listed as one of the trusted sellers, I have contacted them and she immediately responded. The transaction went really smooth! The seller was nice enough to answer all my questions and she even gave me some recommendations since I was undecided that time what color to have next. After 2 days, I got my package already! Her kit lens is really cute!
I got Nudy Golden Blue (CH932) this time for PHP650 ($15)!
By the way, I purchased this using my blogging earnings! :)
Thank you Lord!
===================================
I am participating in the 2011
Mommytography 365 Project
! For this year long project I will be posting an image a day, to get me out shooting, using my camera and learning new things with it daily. Anyone interested in photography can join, no need to be a Mommytographer. We have teens to adults, male and female, as well as people from all over the world. Come join the fun!
===================================