Thursday, February 17, 2011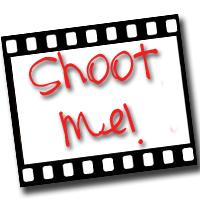 In the attempt of getting a photo of myself today, look what I got. I just softened because I know the shot was not that good
I will try to get a good one next week!
I actually got two photos for today and this is the other one, I just recently bought and tried this
San Remo Macaroni and Cheese
since my little tot has been requesting for
Kraft's Mac and Cheese
and currently I could not find any of this from South Supermarket in Alabang
(the only supermarket I have been visiting from the last few days due to my schedule)
.
This will be my last time to buy this, though my little tot did eat a portion of it, this is not as yummy as the Kraft's. Cooking time was not a 10-minute plus it's too salty.
Not a good choice indeed!
===================================
I am participating in the 2011
Mommytography 365 Project
! For this year long project I will be posting an image a day, to get me out shooting, using my camera and learning new things with it daily. Anyone interested in photography can join, no need to be a Mommytographer. We have teens to adults, male and female, as well as people from all over the world. Come join the fun!
===================================