Friday, February 25, 2011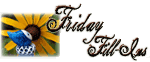 So...here we go!
1. Ooooh, I
want that
Chips Ahoy! Chocolate Chip Cookies made with Reese's Peanut Butter Cups
.
2.
Whiners please
, I can't stand it!
3. How the heck did I end up with so many
errands to do, when what I have in mind were just a few
.
(thanks to my hubby for having so many request. He should be thankful it's near his birthday!)
4.
Tagaytay
is one of my favorite places to visit.
5. I'm not a
Justin Bieber
fan, I'm not!
6.
One of the factors that made me go back to a place is their service,
it has to be good.
7. And as for the weekend, tonight I'm looking forward to
just the usual busy Friday night at work
, tomorrow my plans include
nothing much, just bringing our little tot to her pedia for a check-up at Asian Hospital
and Sunday, I want to
just chill at home since I will be working at night
!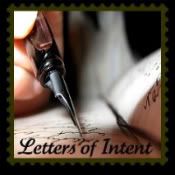 To My Little One's Right Eye,

Please heal real soon! We don't want any irritations and inflammations right now! You will definitely see your doctor tomorrow! I still prefer this happy face!



From a Worried Mom
P.S. Would you mind whispering as well to my little one's immune system to boost up a bit. I heard her coughing again :(
To My Previous Colleague,


Thanks for the Starbucks treat! But most of all thanks for the quick visit! Have fun on your way back to Canada!

From US
---------------------------------------------------
TGIF once again! Come and join us at
and
meet lots of wonderful bloggers
! Thanks much for my new followers! Feel free to wander and comment on my simple abode! I love hearing those! Hope you will all have fun! I will definitely head over to your blogs and return the favor!
Enjoy your weekend everyone!

===================================
I am participating in the 2011
Mommytography 365 Project
! For this year long project I will be posting an image a day, to get me out shooting, using my camera and learning new things with it daily. Anyone interested in photography can join, no need to be a Mommytographer. We have teens to adults, male and female, as well as people from all over the world. Come join the fun!
===================================