Friday, February 18, 2011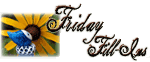 So...here we go!
1. New experiences and possibilities
can teach you a lot
.
2.
Try some
unexpected turn on a daily walk
, who knows you will encounter something exciting!
3. I'm looking forward to
our weekend getaway!
4.
I haven't done a thing yet that I could
never have imagined.
5. Try to find
something else to do than your usual routine
to ease your boredom
.
6.
I am so petite LOL!, that
is what's extraordinary about me.
7. And as for the weekend, tonight I'm looking forward to
just the usual Friday night at work
, tomorrow my plans include
heading to Tagaytay for an overnight trip with hubby and little tot together with some of my friends
and Sunday, I want to
I might be attending a dinner date with my girlfriends I have not seen in months
!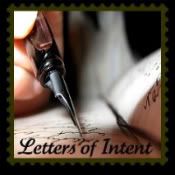 To My APE Results,


You scared me there for a moment when I saw that Sinus Bradycardia on my ECG results. Thanks to Wikipedia, I was enlightened! I have nothing to worry about :) Here's some of the information I got from Wiki, Sinus bradycardia is a sinus rhythm of less than 60 bpm. It is a common condition found in both healthy individuals and those who are considered well conditioned athletes. Yey! You may click the Wikipedia link above if you want to know more about it.


From a Feeling Athlete :P
To a Few of My Teammates,

We don't understand why you chose to be bitter instead of being happy and proud to one of our colleagues who is just recently promoted? After all she deserves every bit of it!

From One of Your Teammates whose Tired of Hearing all Those Side Comments and Whinings!
---------------------------------------------------
TGIF once again! Come and join us at
and
meet lots of wonderful bloggers
! Thanks much for my new followers! Feel free to wander and comment on my simple abode! I love hearing those! Hope you will all have fun! I will definitely head over to your blogs and return the favor!
Enjoy your weekend everyone!

===================================
I am participating in the 2011
Mommytography 365 Project
! For this year long project I will be posting an image a day, to get me out shooting, using my camera and learning new things with it daily. Anyone interested in photography can join, no need to be a Mommytographer. We have teens to adults, male and female, as well as people from all over the world. Come join the fun!
===================================