Friday, February 11, 2011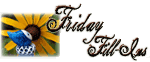 So...here we go!
1. Family
first for me
.
2.
The spices of life are the
ups and downs.
3. Trust
anyone but not the devil inside you, I got that line from Italian Job
.
4.
Always hope
for the best.
5. Parents
will never forsake their kids
.
6.
It is a bit annoying so don't made me repeat
what was said.
7. And as for the weekend, tonight I'm looking forward to
just the usual Friday night at work
, tomorrow my plans include
nothing much because we've planned to stay at home so our little tot can rest
and Sunday, I want to
just stay at home and bond with my family
!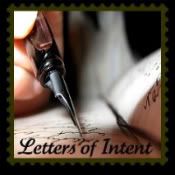 To My Dad,


Happy birthday to you! We love you so much! Sorry we are not there to celebrate it with you, but we'll definitely make it up to you!


Here's my hubby with our little tot and my Dad with Pochie, his neighbor's son.

From Your Loving Daughter
To Cough and Colds,


You made your point already and our little one is trying her best to follow her pediatrician's advices. So please, would you be kind enough to leave us! And when I say US that means ALL OF US! Transferring to the next available body is definitely not your option! Shoo!


From a Mom Whose Trying to Strengthen her Immune System by OD'ng of Vitamins
To All The Cyclists,




Believe me or not, I am not against cycling along city or municipal roads because somehow you guys accompany me in a way every time I do my weekly 5K-run. But right now I am speaking as a motorist (and I bet most of you are too), please be mindful and responsible enough and do not forget that you are CYCLING ALONG A CITY OR MUNICIPAL ROADS. Please do not ride your bikes as if you are the only one in the road. Your SORRY won't do any good once you were hit.

From a Motorist Who Almost Caused a Blockage in a Curve Intersection Because One of You Just Made a Careless U-turn
---------------------------------------------------
TGIF once again! Come and join us at
and
meet lots of wonderful bloggers
! Thanks much for my new followers! Feel free to wander and comment on my simple abode! I love hearing those! Hope you will all have fun! I will definitely head over to your blogs and return the favor!
Enjoy your weekend everyone!

===================================
I am participating in the 2011
Mommytography 365 Project
! For this year long project I will be posting an image a day, to get me out shooting, using my camera and learning new things with it daily. Anyone interested in photography can join, no need to be a Mommytographer. We have teens to adults, male and female, as well as people from all over the world. Come join the fun!
===================================