Friday, February 4, 2011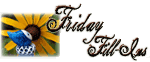 So...here we go!
7. And as for the weekend, tonight I'm looking forward to
hopefully a good night sleep for my little tot, she's a bit under the weather now
, tomorrow my plans include
traveling all the North with hubby, our little tot and her nanny early in the morning of Saturday
and Sunday, I want to
have fun while touring Baguio City again
!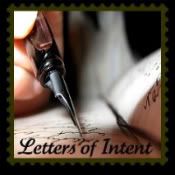 To My Little Tot,

Hope you will get well soon. Your colds is wrong timing! I just wish you will still have fun in our trip to Baguio City this weekend. We planned it all for you.

From Your Loving Mom
P.S. Thank you so much in advance to all of you who will wish for her fast recovery and please say a quick prayer for us to have a safe trip too! Thank you all so much!
To Baguio City,

We are really hoping to see you again. Please be nicer to us, our little tot is a bit sickie. Hope your climate won't be too much.


From Your Frequent Visitor
TGIF once again! Come and join us at
and
meet lots of wonderful bloggers
! Thanks much for my new followers! Feel free to wander and comment on my simple abode! I love hearing those! Hope you will all have fun! I will definitely head over to your blogs and return the favor!
Enjoy your weekend everyone!

===================================
I am participating in the 2011
Mommytography 365 Project
! For this year long project I will be posting an image a day, to get me out shooting, using my camera and learning new things with it daily. Anyone interested in photography can join, no need to be a Mommytographer. We have teens to adults, male and female, as well as people from all over the world. Come join the fun!
===================================