Thursday, January 6, 2011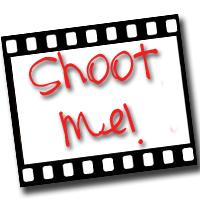 It's now time for Whitey to roll with his new shoes. So after our work, we headed to Yokohama Service Center at Susana Heights to buy his new shoes.
The staff and crews there were so accommodating and they were even helpful in choosing the right tires. They were not after their sales because hubby was supposed to changed his minds and was about to get a much expensive set of tires but the staff their clearly explains its differences and told him that his first option was the right choice.

Here's a glimpse of Whitey's new shoes, a set of Kumho Ecsta (P2800/tire).
And while they were putting on the tires to Whitey, here's what I was doing to kill time
===================================
I am participating in the 2011
Mommytography 365 Project
! For this year long project I will be posting an image a day, to get me out shooting, using my camera and learning new things with it daily. Anyone interested in photography can join, no need to be a Mommytographer. We have teens to adults, male and female, as well as people from all over the world. Come join the fun!
===================================