Friday, January 28, 2011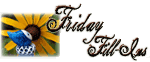 So...here we go!
1.
Up Now and What's Next
is the title of my other blog
.
2.
Because of the bus bombing recently, they have been thinking that there is a terrorism
going around.
3. Coats and scarves, mittens and boots:
are essential during winter
.
4.
What I badly need right now is
a nice back rub.
5. I'm thinking about
how to increase our income
.
6.
Live life to the fullest and
be
happy
.
7. And as for the weekend, tonight I'm looking forward to
a good night sleep with my little tot since I will be off for tonight
, tomorrow my plans include
attending my Granny's 90th birthday at Cainta, Rizal
and Sunday, I want to
run in the morning and in the afternoon, we'll be attending my goddaughter's 1st birthday party
!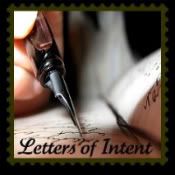 To Lazy Me,

When you open and start reading your review materials, would you be responsible enough to finish it?! You are planning to take up a course in Digital Imaging but how could you start a different one if you still have lots of pending exams?! C'mon! Get moving!

From Your Inner Responsible Self
To a Fellow Driver,

Have you seen any sign that allows double parking? Please, I don't have much time to wait for you til you finish your errands!

From a Driver who Wishes She Could Lift Her Car so She Can Leave
To My Allergies,

When will you be gone for long? Or I even wish that that would be forever! I don't have much time to check each food that I am eating for allergens! And I also don't like to be in my dermatologist's clinic every season change!



From a Mom whose under medication right now but not enjoying it
TGIF once again! Come and join us at
and
meet lots of wonderful bloggers
! Thanks much for my new followers! Feel free to wander and comment on my simple abode! I love hearing those! Hope you will all have fun! I will definitely head over to your blogs and return the favor!
Enjoy your weekend everyone!

===================================
I am participating in the 2011
Mommytography 365 Project
! For this year long project I will be posting an image a day, to get me out shooting, using my camera and learning new things with it daily. Anyone interested in photography can join, no need to be a Mommytographer. We have teens to adults, male and female, as well as people from all over the world. Come join the fun!
===================================