Friday, January 21, 2011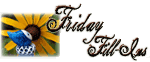 So...here we go!
1. So many of us
are dreaming to have a better life, most especially a better future for our kids
.
2.
Light of hope can be seen
even in hardship.
3. Those who are accepting of
his same mistake, won't be having problems avoiding them
.
4.
While the teacher is away, my behave little one
is waiting quietly.
5. Light is in both the
main gate and the other gates for easy access
.
6.
I love stuffs that are extravagant but I still prefer things
of all that is ordinary.
7. And as for the weekend, tonight I'm looking forward to
nothing much, just the usual stuffs at work
, tomorrow my plans include
attending a get-together with my fellow moms at Eastwood, sort of like a post-Christmas celebration since we weren't able to have a Christmas get-together
last year
and Sunday, I want to
run in the morning and will bring our little tot to her dentist for another sealant
!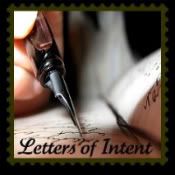 To All,

Can you wish me luck on this? I am planning to try something out and hoping I could start real soon. I would really to be successful in this one! Thank you so much in advance!

From a Lady Whose Keeping Her Hopes High and Her Fingers-Crossed
To Ino (

not his real name

),

Sigh! I confessed! I am SUPER disappointed after finding out that the thing you have promised me mid-year last year, aside from the fact that it is not happening yet, somebody have already received it! I won't be so frustrated (or maybe I will but not this much) if you were not the one who brought that thing up! Tsk! Tsk!

From Someone Whose Slowly Losing Her Trust

P.S. Though I am pissed, I am sincerely happy with those guys getting what they deserved!
To My Little Tot,



You did a great job immersing yourself for three days in the class of Nursery 2 at Cambridge International School! I know that in no time, you will be ready to go to school all by yourself. I am so proud of you baby!

From a Mom whose having Separation Anxiety but just indenial
----------------------------
TGIF once again! Come and join us at
and
meet lots of wonderful bloggers
! Thanks much for my new followers! Feel free to wander and comment on my simple abode! I love hearing those! Hope you will all have fun! I will definitely head over to your blogs and return the favor!
Enjoy your weekend everyone!

===================================
I am participating in the 2011
Mommytography 365 Project
! For this year long project I will be posting an image a day, to get me out shooting, using my camera and learning new things with it daily. Anyone interested in photography can join, no need to be a Mommytographer. We have teens to adults, male and female, as well as people from all over the world. Come join the fun!
===================================