Friday, January 14, 2011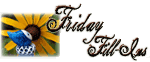 So...here we go!
1. Right now I need
a haircut, badly!
2.
Milk
is what's in my glass.
3. A copy of this letter
need to be shredded, every piece of it
.
4.
Soup
is best with a spoon. LOL!
5. The best movie I've seen lately is
uhmm Narnia, the last chapter!
6.
Though there's a thin line in between, Love is different from
like;
Like is different from
love.
7. And as for the weekend, tonight I'm looking forward to
nothing much, just the usual stuffs at work
, tomorrow my plans include
going to my sister-in-law's house, it my mother-in-law's birthday
and Sunday, I want to
run in the morning and hopefully, to have my long-awaited hair cut
!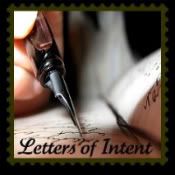 To Motivation,

I still haven't seen and feel you around. Please come back real soon, I badly need you!

From a Hopeful
To Anyone,

When you pass by a store and happen to see a good deal for one of your fave items, do you immediately buy it or just let it slip away? Saw one of my fave drinks in Buy One Take One Deal!


From a Mom Who Just Bought a Dozen of Fit 'N Right
To My Lovely Blogger Friends,

Hopefully I would be able to have my hair cut in the next days, would you care to suggest what style would suits me?


From an Undecided Gal
----------------------------
TGIF once again! Come and join us at
and
meet lots of wonderful bloggers
! Thanks much for my new followers! Feel free to wander and comment on my simple abode! I love hearing those! Hope you will all have fun! I will definitely head over to your blogs and return the favor!
Enjoy your weekend everyone!

===================================
I am participating in the 2011
Mommytography 365 Project
! For this year long project I will be posting an image a day, to get me out shooting, using my camera and learning new things with it daily. Anyone interested in photography can join, no need to be a Mommytographer. We have teens to adults, male and female, as well as people from all over the world. Come join the fun!
===================================