Thursday, December 9, 2010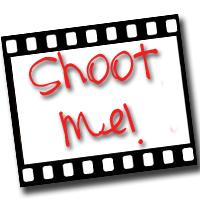 Done with my Annual Physical Examination, but this time it's kinda different from the usual because I was referred by the doctor to undergo Ultrasound to check my Thyroid glands and ECG for slow heart rate. I don't have the results yet, so I will just keep you posted. Hope and praying that it will be negative for both tests.
Say a quick prayer for me, please! Thanks much!
love that smirk!
===================================
I am participating in the 2010 Mommytography 365 Project! For this year long

project

I will be posting an image a day, to get me out

shooting

, using just my

point and shoot camera

or sometimes my

cellphone

camera and

learning

new things with it daily. Anyone interested in

photography

can join, no need to be a Mommytographer. We have teens to adults, male and female, as well as people from all over the world. Come join the fun!
===================================