Thursday, December 2, 2010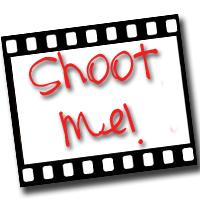 This is the usual "Me" after running 5K :)
Tired but feeling great!
And now on to the
SurPrizes
, I am giving away 3000 and 1000 ECs!!
3000 ECs to the first one who joined my giveaway which is no other than
Silvergirl
joined last 11/8/2010
and the 1000 ECs will be given to one of the current participants of my giveaway right now which was pre-drawn using
TheHat software.
Now the prize goes to
(*the number beside the name is not included on its nickname, it was used by the software to put in multiple entries for the same nickname)
Again, congratulations to Silvergirl and Seth! I will send the prizes now and will notify you both.
My giveaway away is still up plus lots of
SurPrizes
will be given away
,
so keep your entries coming!
===================================
I am participating in the 2010 Mommytography 365 Project! For this year long

project

I will be posting an image a day, to get me out

shooting

, using just my

point and shoot camera

or sometimes my

cellphone

camera and

learning

new things with it daily. Anyone interested in

photography

can join, no need to be a Mommytographer. We have teens to adults, male and female, as well as people from all over the world. Come join the fun!
===================================