Friday, December 31, 2010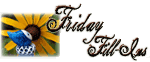 So...here we go! Actually these were from last Friday Fill-in's but since it looks like I might not be able to check the latest, so I have decided to do the last one instead so as not to miss it :)
1. These are a few
things that I want next year, railing planter box holder for my mother in-law and a battery operated pool surface skimmer for a friend of mine since they have been wanting these stuffs for quite some time now.
2.
Me and my sister will be the one preparing our
holiday dinner.
3. What's that I hear
about an awesome dump carts for sale
?
Anyone have seen it because I so wanted to visit and check that out.
4.
I am hoping for a different New Year, I hope it
will be
quiet, quiet.
5. Some of my favorite holiday memories include
lots of homemade good food and lots of memorable get together
.
6.
I saw a hole in our wall but it looks like no one can pass through it,
not even a mouse.
7. And as for the weekend, tonight I'm looking forward to
busy but fun New Year's day eve
, tomorrow my plans include
visiting our granny and some of my relatives in Cainta
and Sunday, I want to
have some fun with family and friends at Star City
!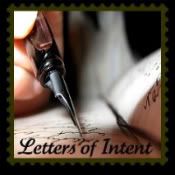 To All my Fellow Blogger Friends,




Free Twitter Backgrounds

From the Bottom of my Heart
===================================
I am participating in the 2010 Mommytography 365 Project! For this year long project I will be posting an image a day, to get me out shooting, using just my point and shoot camera or sometimes my cellphone camera and learning new things with it daily. Anyone interested in photography can join, no need to be a Mommytographer. We have teens to adults, male and female, as well as people from all over the world. Come join the fun!
===================================