Friday, December 3, 2010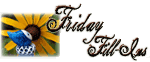 So...here we go!
1. The best thing about a birthday celebration is
the new year that God has given you to live
.
2.
As per Stanford Encyclopedia: It is hard to avoid the inference here that the mere
passage of time
itself is acting as a conditioned stimulus.
3. I went shopping recently and the most interesting thing I bought was
a game console with Jollibee as the joystick
.
4.
Role playing is one of my little one faves
child's game
among the others.
.
5. The reason is
inevitable that is why
.
6.
How I wish we have a bit of
US weather here too, the
snow and cold.
7. And as for the weekend, tonight I'm looking forward to
watching the Survivor Philippines' Finale and sleeping with my little one, I am off for tonight
, tomorrow my plans include
me and hubby's dental appointment and attending a coffee date with my amigas at Boni High in the late afternoon til evening
and Sunday, I want to
have a great run in the morning and visiting my Family in Tondo.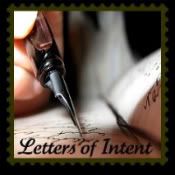 To Survivor Philippines' Juries,

Please vote for Aki okay? LOL!

From one of the Anti-Aubric team LOL!
To Motivation,

Please come back soon! I am planning and hoping to finish one exam before the year ends.

From Already-in-a-Holiday-Mood Stude
To My Little One,



Is it our date today at the Fun Ranch?

From an Excited Mom
To December,

How I wish you have lots of weekends! The gatherings and happenings that I need and want to attend to don't fit into my scheds.

From an Almost-Fully-Booked-on-Weekends-of-December Person
TGIF once again! Come and join us at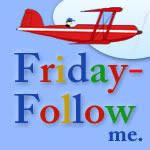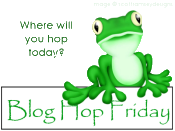 and
meet lots of wonderful bloggers
! Thanks much for my new followers! Feel free to wander and comment on my simple abode! I love hearing those! Hope you will all have fun! I will definitely head over to your blogs and return the favor!
My giveaway away is still up plus lots of
SurPrizes
will be given away
,
so keep your entries coming!
Enjoy your weekend everyone!

===================================
I am participating in the 2010 Mommytography 365 Project! For this year long project I will be posting an image a day, to get me out shooting, using just my

point and shoot camera

or sometimes my

cellphone camera

and

learning

new things with it daily. Anyone interested in

photography

can join, no need to be a Mommytographer. We have teens to adults, male and female, as well as people from all over the world. Come join the fun!
===================================