Thursday, November 18, 2010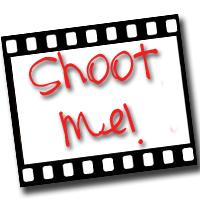 Thanks goodness for the running event I joined last Sunday, Kick the Habit Fun Run: Run to Quit Smoking. Because if it weren't for it, I won't have any photos to show to you for this week's Shoot Me! This was held at Newport City, Pasay. Though we did not like the route that much, it was so much fun because it was another bonding time with my amigas.
My little one has been diaper-free for months now even when sleeping at night! She was actually the one who told us that she was ready that time to sleep without diapers on. She insisted on removing her diapers when we were about to sleep one night, and true enough, she successfully get through the night without a wet undies. And here's her old photo but with diaper on! :)
===================================
I am participating in the 2010 Mommytography 365 Project! For this year long

project

I will be posting an image a day, to get me out

shooting

, using just my

point and shoot camera

or sometimes my

cellphone

camera and

learning

new things with it daily. Anyone interested in

photography

can join, no need to be a Mommytographer. We have teens to adults, male and female, as well as people from all over the world. Come join the fun!
===================================