Thursday, October 14, 2010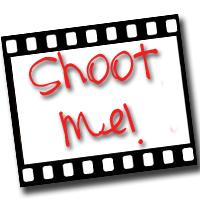 Before we got married, hubby and I were both active in sports. He was into basketball and I was into volleyball. Since we were working on a same company back then, we've actively participated in our company's sports fest!We have so much fun! Not just on the games but the happenings and gimmicks every after games!
I miss playing volleyball because now that we don't have much time, I don't think I can be able to play again. But at least, I am into a new sports now, running!
How about you, what sports were you into before/are you in to right now?
===================================
I am participating in the 2010 Mommytography 365 Project! For this year long

project

I will be posting an image a day, to get me out

shooting

, using just my

point and shoot camera

or sometimes my

cellphone

camera and

learning

new things with it daily. Anyone interested in

photography

can join, no need to be a Mommytographer. We have teens to adults, male and female, as well as people from all over the world. Come join the fun!
===================================