Friday, October 29, 2010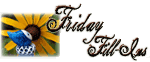 And...here we go!
1. While the cat's away
the mouse will play
.
2.
The singlet for Run Rio Leg 3: Unilab Run is
fabuloso!
3. Children
is the hope of our nation
.
4.
Sleeping is what I want to do
when I get home from work or shopping or what have you.
5. This may seem odd, but
I can not and do not want to be under the sun even just for a few minutes, that is why I am beginning to regret being into running LOL!
6.
Just meeting my best friend half way is no biggie
and that seems like a fine idea to me!
7. And as for the weekend, tonight I'm looking forward to
still a toxic day at work
, tomorrow my plans include
going to my parents house and sleepover there coz we'll visit my Mom
and Sunday, I want to
just relax and have fun with my family, no work loads on weekend
!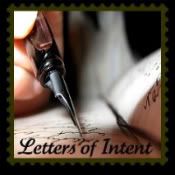 To My Project,

Thanks so much we're almost done! Thanks for all the stress you have given us! Seriously, thanks for the things I have learned, for the kilograms I have shed from my weight now (79.22lbs) and for getting to know the wonderful people behind this project. But I just wish that the next project, won't be full of surprises like this.

From an Engineer whose Kinda Relieved Now but is Anxious on What Her Next Project Will Be
To My Blogger Friends,

Thanks for being so patient! Just stay with me, I will soon start my giveaway! Hopefully :) Allow me to share a photo from my last run!

From a Busy Blogger
TGIF once again! Come and join us at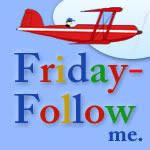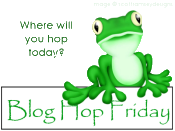 and
meet lots of wonderful bloggers
! Thanks much for my new followers! Feel free to wander and comment on my simple abode! I love hearing those! Hope you will all have fun! I will definitely head over to your blogs and return the favor!
Excuse my absence my fellow blogger friends! I am still having a crazy week!
Enjoy your weekend everyone!

===================================
I am participating in the 2010 Mommytography 365 Project! For this year long project I will be posting an image a day, to get me out shooting, using just my

point and shoot camera

or sometimes my

cellphone camera

and

learning

new things with it daily. Anyone interested in

photography

can join, no need to be a Mommytographer. We have teens to adults, male and female, as well as people from all over the world. Come join the fun!
===================================