Thursday, September 23, 2010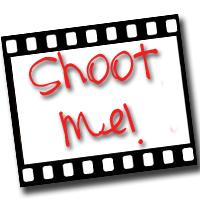 These were taken during the my godson's 1st birthday party. Yes, that was a children's party but apparently basing from the photos below, it looks more like a Valentines' or a Couples' Party LOL! Part of the program was the newspaper game involving most of the couples present during the party and hubby and I were included. I am a bit nostalgic on this one too because this was our first time to participate in games like this. Not because we don't want to, but we were so shy to participate LOL! But last Sunday was different. Maybe because we were really comfortable with the audiences and the other participants too. It was so much fun! And we won! LOL!
Can you tell from the very first that we got advantage?! LOL!
===================================
I am participating in the 2010 Mommytography 365 Project! For this year long project I will be posting an image a day, to get me out shooting, using just my point and shoot camera or sometimes my cellphone camera and learning new things with it daily. Anyone interested in photography can join, no need to be a Mommytographer. We have teens to adults, male and female, as well as people from all over the world. Come join the fun!
===================================