Thursday, September 2, 2010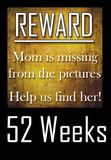 Yey! I am done with 52 weeks at last :)
Truly enjoyed this meme, thanks so much
Carin
for creating this.Here are my finale photos, taken last Sunday during our night run at Bonifacio High Street. We brought with us our kids so they can do bike bonding :)
Trying out my kiddo's bike, looks like I can still fit in :)
We're into running now and will definitely have this like every weekend afternoon or every other weekend if we won't be joining any running event. Our next run:
Figaro 1st Fun Run
. Can't wait!
On the other note, I have mentioned about the
new feature of Blogger
, the
adding of Stats tab
on its menus. But I failed to noticed that there's also another new one, the
Comments tab
.
Automatic spam detection has been enabled, through this we could easily delete spam comments without going to each posts where the spam comment has been posted. You just need to check the box to mark it as spam or to remove it. When Blogger accidentally tagged one of your valid comments as spam, you can easily move it back to valid comments. Nice right?
Kudos Blogger, another one great feature!
===================================
I am participating in the 2010 Mommytography 365 Project! For this year long project I will be posting an image a day, to get me out shooting, using just my point and shoot camera or sometimes my cellphone camera and learning new things with it daily. Anyone interested in photography can join, no need to be a Mommytographer. We have teens to adults, male and female, as well as people from all over the world. Come join the fun!
===================================