Friday, August 27, 2010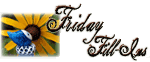 And...here we go!
1. You do your thing; I do mine and sometimes
that works out just right
.
2.
How could I squeeze in my giveaway when my hands are still full right now
is what's been on my mind on and off all day.
3. Remember when
you give this song to me because every time I hear that song, it made me think of you
.
4.
Bags, Shoes and Swim wears
are three of my favorite obsessions :-)
5. During the last year
of my schooling days was the saddest but exciting part of my college years.
6.
Every time I remember how me and hubby became lovers, that
puts a smile on my face.
7. And as for the weekend, tonight I'm looking forward to just the same usual stuffs at work, tomorrow my plans include
visiting my Dad, sister and brother
and Sunday, I want to
run again with my friends
!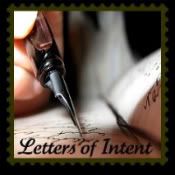 To My Lovely Readers,

I deeply apologize if I haven't visited you as I have mentioned the other day. I thought I will be having a break this week, but I guess I spoke to soon! :( My hands are again full now plus as most of you already know I still have six more exams to finish hopefully this year. I am really sorry if I have been missing you guys.

Please don't think that I am not returning all the comment-love and visit.

I'd love to and hopefully I can squeeze that in.

And with regard to my giveaway, I will try to start that real soon! Please please be patient with me.

From a Busy-But-Trying-to-be-a-good-blogger Friend
To All my Wonderful Sponsors,

Thanks for signing up. I would soon get in touch with you before my giveaway start and that will be soon hopefully. Thanks for being so patient.

From a Thankful Blogger
Trying out the zoom feature of my Point and Shoot camera.
(BTW, this is not set to the fullest zoom
)
Don't forget to leave your Metallic Friday links here
!
TGIF once again! Come and join us at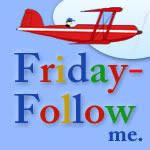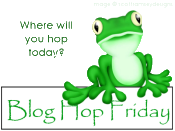 and
meet lots of wonderful bloggers
! Thanks much for my new followers! Feel free to wander and comment on my simple abode! I love hearing those! Hope you will all have fun! I will definitely head over to your blogs and return the favor!
Enjoy your weekend everyone!

===================================
I am participating in the 2010 Mommytography 365 Project! For this year long project I will be posting an image a day, to get me out shooting, using just my

point and shoot camera

or sometimes my

cellphone camera

and

learning

new things with it daily. Anyone interested in

photography

can join, no need to be a Mommytographer. We have teens to adults, male and female, as well as people from all over the world. Come join the fun!
===================================