Thursday, August 12, 2010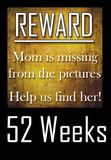 These were all from our
first run
. It was indeed raining but still it was so much fun!
By the way, I will be holding a giveaway in celebration of my blogs anniversaries and

I am currently looking for sponsors

. If you feel like it and want to be one my sponsors, please click the badge on my side bar. Thanks in advance!
===================================
I am participating in the 2010 Mommytography 365 Project! For this year long

project

I will be posting an image a day, to get me out shooting, using just my

point and shoot camera

or sometimes my

cellphone camera

and

learning

new things with it daily. Anyone interested in

photography

can join, no need to be a Mommytographer. We have teens to adults, male and female, as well as people from all over the world. Come join the fun!
===================================