Friday, July 30, 2010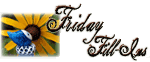 And...here we go!
1. I'm going
to attend Mommy Milkshake Marathon on the 8th of August together with my baby and some of my friends and we are so excited
.
2.
I love to try different types of
adventures and daring
stunts but I don't have the chance to do that
.
3. Perhaps today you can make it a point
that for sure he will tell you what you wanted to know, besides you deserved it
.
4.
I wish I have a
true adventurer's spirit.
5. Compassion is
a virtue.
6.
You should always give your best shot on things that you would like to accomplish
no matter how difficult
it is
.
7. And as for the weekend, tonight I'm looking forward to
just the same Friday night at work
, tomorrow my plans include
nothing much really, just catching up some Zs and bonding moments with my little one
and Sunday, I want to
go to the mall and look for a new running shoes
!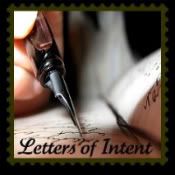 To My Little One,

I just signed us both on the upcoming Mommy Milkshake Marathon on August 8 together with some of my fellow mommies. I wish us both good luck since this will be the first running event that we will be joining! I am so excited to claim our singlet!

From A Mom whose hoping for a smooth running event
To All My Readers,

As you all know, my blogs anniversaries are just around the corner and I am planning to hold a giveaway in celebration to that. But right now I am looking for sponsors. I would truly appreciate if you will support me on this. You may fill-up the form on my side bar that says You are Invited if you want to be a part of it. Thanks much in advance! Oh and btw, I will be one of the hostesses of Friday Follow that is why my Friday post is kinda different. Hope to see you blog hopping!

From an excited and hopeful blogger