Friday, July 2, 2010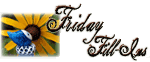 And...here we go!
1. When it's quiet
that's the time that I want to just sit and meditate and talk sincerely to God
.
2.
Though the inauguration was just last Wednesday, Aquino's administration duration
in what seems like a month.
3. My heart is
happy every day
.
4.
How time flies, my little one will be 3 this 10th of
July.
5. In the town where I was born
, I haven't been there again for ages
.
6.
Being a hands-on Dad
is something I really love about my significant other.
7. And as for the weekend, tonight I'm looking forward to
nothing much, just the usual work stuffs while my gum is still healing
, tomorrow my plans include
just bonding with my little one at home since Daddy will be in the office the whole day
and Sunday, I want to
just stroll at the mall
!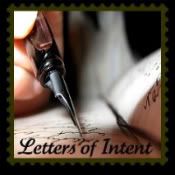 To my Tooth,

Thanks for all those years that we're together. You have served me so well but I need to let you go because your existence sometimes caused me some pains. My dentist told me to let you go now rather than wait for a complications. And also I might need to really let you go as per my Ortho. Thanks for the chewing moments that we have.

To A Mom that was so Amazed and kinda Creep out on How Your Root Looked Like!

To My Bleeding Gums,

Please heal soon! I almost faint after seeing you still bleeding after almost 7 hours after the procedures. Please, I don't want any stitches and whatsnot!

From a Mom that is wishing now if she could turn back time
To my Tantalizing Eyes (LOL!),

You have been such a pain even after the pink eyes but I am glad you're back to normal! Now I can stare at the computer and watch the TV endlessly hehe kidding! Don't worry I will take good care of you more than ever!

From a Mom who feels so much better now and so thankful to ALL her blogger friends who prayed for her eyes
Don't forget to leave your Metallic Friday links here!
TGIF once again! Come and join us at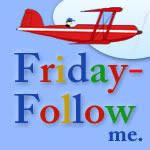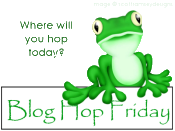 and
meet lots of wonderful bloggers
! Thanks much for my new followers! Feel free to wander and comment on my simple abode! I love hearing those! Hope you will all have fun! I will definitely head over to your blogs and return the favor!
Enjoy your weekend everyone!
Happy 4th of July!
===================================
I am participating in the 2010 Mommytography 365 Project! For this year long project I will be posting an image a day, to get me out shooting, using just my

point and shoot camera

or sometimes my cellphone camera and

learning

new things with it daily. Anyone interested in

photography

can join, no need to be a Mommytographer. We have teens to adults, male and female, as well as people from all over the world. Come join the fun!
===================================