Friday, July 16, 2010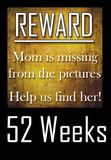 Sorry I am late for this week's challenge. As most of you know, we have lost electricity the whole day of Wednesday and still have rotational brownout on some areas up to today due to the fact that some major sources of electricity were damaged by the Tropical Storm named Basyang (International Name Conson). Here are some of the photos I was able to capture while me and hubby were on our way home the morning of Wednesday.
(Please click the photo for larger viewing)
I am deeply saddened seeing these trees uprooted :( It take years for it to grow but was uprooted for just one shot.
Lucky me, the right rear view mirror was captured when I took this shot.
And here's hubby pulling away those trees that were uprooted so we can pass by.
Thanks for all who expresses their concerns to our family.
Thanks God we are all safe and lucky enough as I have mentioned on my
quick note
, we stayed at The Bellevue hotel during the day that we don't have the electricity. It was initially plan for our little one's extended birthday celebration.
===================================
I am participating in the 2010 Mommytography 365 Project! For this year long

project

I will be posting an image a day, to get me out shooting, using just my

point and shoot camera

or sometimes my

cellphone camera

and learning new things with it daily. Anyone interested in

photography

can join, no need to be a Mommytographer. We have teens to adults, male and female, as well as people from all over the world. Come join the fun!
===================================