Friday, June 4, 2010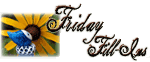 And...here we go!
1.
Paris
, though I haven't been there yet,
is my favorite place to travel to.
2. When I think about my childhood, I often remember
those times when we were still at our old house
.
3.
Being true or just showing the real you
makes for a good friend.
4. The wind in the trees, the rain on my skin,
those things made me realize that summer is over
.
5.
Though I have not tried it yet, I think sky diving
is so exciting!
6. My best friend knows
what I am thinking most of time just by looking at me
.
7. And as for the weekend, tonight I'm looking forward to
attending a birthday party at Metrowalk if lazyness won't strike me otherwise it will be the same thing at work
, tomorrow my plans include
bringing our little one to her pedia for checkup
and Sunday, I want to
just relax and have fun after hearing the Sunday Mass
!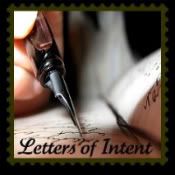 Summer Season,

Thanks for all the fun times that you have brought us! Short but sweet! But no thanks to all sickness, migraines and rashes that erupted! Hopefully next time around, would be less of that!

From a Summer-lovin Person :)
Rainy Season,

Ohhh how I love the rainy days and the happy way that I feel inside! :) We truly enjoy every drops just as long as our roads are still passable :)

From A Commuter
Don't forget to leave your Metallic Friday links here!
TGIF once again! Come and join us at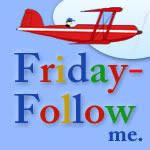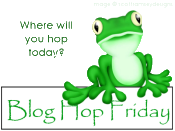 and
meet lots of wonderful bloggers
! Thanks much for my new followers! Feel free to wander and comment on my simple abode! I love hearing those! Hope you will all have fun! I will definitely head over to your blogs a little bit later and return the favor!
Enjoy your weekend everyone!
===================================
I am participating in the 2010 Mommytography 365 Project! For this year long project I will be posting an image a day, to get me out shooting, using just my point and shoot camera or sometimes my cellphone camera and learning new things with it daily. Anyone interested in photography can join, no need to be a Mommytographer. We have teens to adults, male and female, as well as people from all over the world. Come join the fun!
===================================