Thursday, June 17, 2010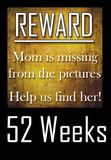 Do you have that moments?
when you just want

to sit or lie dow

n on your bed even when you have tons of things to do?
when you just

don't want to eat

even if you are starving and have lots of food in front of you?
when all you want

to do is to sleep

even if you just woke up?
when you don't want to apply anything to your face (just like below) even when you know you need to hide those blemishes?
(I apologize if the above photo draws a lot of violent reactions.
I guess I am not yet back to my NORMAL self LOL)
I guess you knew my answers already,

I certainly DO!
Promise, no more like this next week :)
===================================
I am participating in the 2010 Mommytography 365 Project! For this year long project I will be posting an image a day, to get me out shooting, using just my point and shoot camera or sometimes my cellphone camera and learning new things with it daily. Anyone interested in photography can join, no need to be a Mommytographer. We have teens to adults, male and female, as well as people from all over the world. Come join the fun!
===================================