Thursday, June 3, 2010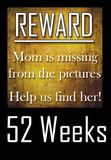 Last Saturday I have attended the
All About Moms event
courtesy by Trapik.com. This events were created to give tribute to 25 selected mommies. Some of my friends and I were fortunate to be included among the 25 mommies and since each moms were entitled to bring one companion, we have decided that each of us will tag one from our circle friends so we could all be there to celebrate and enjoy the events. There were lots of sponsors as shown below that provided free services such as makeover, facial services, that were all offered for free!
How do you like my curls? Now I really wanted to have my hair permed/curled :)
Games, freebies and food were all overwhelming. We definitely have so much fun!
It was surely one of the memorable get togethers that we have!
===================================
I am participating in the 2010 Mommytography 365 Project! For this year long project I will be posting an image a day, to get me out shooting, using just my point and shoot camera or sometimes my cellphone camera and learning new things with it daily. Anyone interested in photography can join, no need to be a Mommytographer. We have teens to adults, male and female, as well as people from all over the world. Come join the fun!
===================================