Friday, May 28, 2010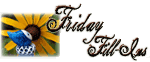 And...here we go!
1.
Marshmallows and hotdogs
-- the best food to take on a picnic.
2. Summer
is almost over now, welcome Rainy Season!
3.
You won't see me wearing closed shoes, just
flip flops
everyday
.
4. To love someone is
to learn the song in their heart
.
5.
The journey to Majayjay Falls is
a long hike.
6. When I crave food, it's usually
some thing sweet or salty
.
7. And as for the weekend, tonight I'm looking forward to
just a laid back Friday at work
, tomorrow my plans include
getting pampered and having a great time with my close friends at Crowne Plaza
and Sunday, I want to
relax and have fun after the dentist appointment of my little one
!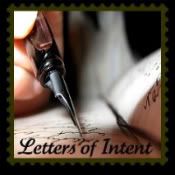 To Feedfetcher and Google Friend Connect,

I am not sure what's going on in between you two! I am losing subscribers on and off! And now, my Up Now and What's Next has been affected too! Fix it, pretty please?!

From a Blog Stats-conscious Blogger
Migraine,




I thought you are on indefinite leave, how come I hear you knocking at my door today?




From a Lady who's Reaching her PKs Right Now
Mr. Sun,

Please lower down your intensity a bit, are allergies are acting up, most especially on the little one! Rashes on her face is definitely no fun at all!

From Under-Anti-histamine-But-doesn't-wanna-be-under-Steroids Patient
Rain,

Thanks for the recent drops! Our plants in the garden badly need it! And so are we!

From A Lady who loves the Summer but doesn't mind a once in a while rain showers
Another one cool stuff found at Serendra :)
Don't forget to leave your Metallic Friday links here!
TGIF once again! Remember my last week post about
Friday Follow No More
? It looks like I spoke too soon! They have it resurrected and with a website of its own! Isn't nice?
Come and join us at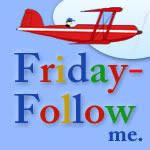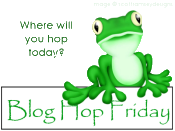 and
meet lots of wonderful bloggers
! Thanks much for my new followers! Will definitely return the favor!
Enjoy your weekend everyone! Happy Memorial Day!
===================================
I am participating in the 2010 Mommytography 365 Project! For this year long project I will be posting an image a day, to get me out shooting, using just my point and shoot camera or sometimes my cellphone camera and learning new things with it daily. Anyone interested in photography can join, no need to be a Mommytographer. We have teens to adults, male and female, as well as people from all over the world. Come join the fun!
===================================