Friday, May 21, 2010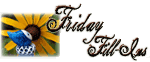 And...here we go!
1. My little one never fails to make me smile.
2. I'm looking forward to our enjoyable team outing this Saturday.
3. My little one's voice while chatting with her cousin is what I'm listening to right now.
4. Potato salad must have jello in it!
5. Mango Salad was the best thing I ate today.
6. Today was Friday, thanks God!
7. And as for the weekend, tonight I'm looking forward to finishing four online courses that are due today arggghh, tomorrow my plans include attending out annual team outing at Laguna and Sunday, I want to watch Shrek with hubby and Maisie after Maisie's visit to her dentist!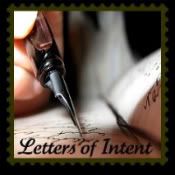 To My Wounded Lips,

Sorry if I was not able to protect you from an IFO also known as Donkey. Hope you will be healed soon! I can't hardly eat :(

From a Mom in Pain
To Our Little Explorer,




Donkey does not have a wings for it to fly. And so are the other toys from McDonalds' Happy Meal. Oh unless, it was built to. Next time, please don't attempt to teach it how to fly especially when Mama is lying underneath it. I am still on the healing process :(




Again, from a Mom in Pain
To All my Readers,

Need your suggestions and honest opinions, what do you guys think? Should I stop running the Metallic Friday challenge?

From an Aspiring Meme Starter but Won't Ever Be Offended on Any Reaction
To Feedfetcher and Google Friend Connect,

A heart-attack you almost gave me! But thanks for resolving the issue! I must say it was quick this time. I just hope that this won't happen again.

From a Blog Stats-conscious Blogger
To All My Lovely Visitors,

Thanks for visiting me always and for all your time and effort reading and leaving some love on my humble abode. I apologize for not returning it yesterday as I was so busy and tied up with my other commitments. But for sure, I will try to make it up, if not all, to most of you!

Sincerely, Marice
Here's another new thing found on Serendra. I thought it would be a nice play station for kids
just like this one
but apparently, they did not build those for kids because when I went to Serendra last night, the spot where those stuffs were built were all restricted. You can not even touched it or go anywhere near it :( Sad! Those were just built probably for ornaments.
Anyways, hope you link up your Metallic Friday entries today :) Thanks for joining!
TGIF once again! But I guess this will be a different one.
Friday Follow has come to an end
:( I am one of those who
enjoyed it and was deeply saddened
when I found out that it is over.
I have met lots of good bloggers across blogosphere because of that and I absolutely loved it!
Some good things never last huh! But I am just wondering,
if someone continue their legacy (ehrrmm), like act as a different host, would it be okay?
Edited just now! Thanks
Traci66
for letting me know :)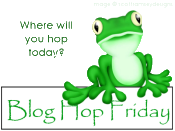 Now I am excited! :) Nice meeting you all in advance ;)
and here's another one, thanks to
for the invites too!
Enjoy your weekend everyone!
===================================
I am participating in the 2010 Mommytography 365 Project! For this year long project I will be posting an image a day, to get me out shooting, using just my point and shoot camera or sometimes my cellphone camera and learning new things with it daily. Anyone interested in photography can join, no need to be a Mommytographer. We have teens to adults, male and female, as well as people from all over the world. Come join the fun!
===================================