Friday, May 14, 2010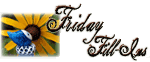 And...here we go!
1. I just had
a Hershey's cookies and cream bar
.
2.
I have seen that one before but I just don't know what that
is.
3. The third sentence on the 7th page of the book I'm reading
: None, not reading any book recently
: .
4.
The thought of touring around Paris
tickles my fancy.
5. I was walking
at the parking lot when I bumped into an old friend
.
6.
My little kiddo's antics and out of nowhere questions and ideas never fail to
make me laugh!
7. And as for the weekend, tonight I'm looking forward to
doing lots of following and blog hopping since I am offline yesterday
, tomorrow my plans include
nothing much just chilling out at home as me, hubby and our little one are the only one left at home, my in-laws will be going to the province
and Sunday, I want to
just relax and have fun after attending the Sunday mass
!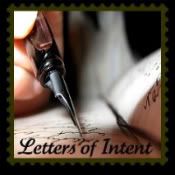 Migraine,

Thanks for coming by and for the agony you have given me in the past 7 days. Oh and by the way, because of you my plan of studying has been moved again!

From a Pain Killer-Dependent-for-now Lady
Pain Killers,

I am so thankful to whoever invented you. Such a relief!

From a Lady who has been suffering from migraine for almost a week!
Another one amazing architecture inside
Fernbrook Gardens
:)
Looking forward for your Metallic Friday entries. Don't forget to leave your link below.
TGIF once again! And that means, it's
another week of meeting new wonderful bloggers
across blogosphere! Come and join the fun thru

Hope to meet you there!
Thanks in advance for being my new followers!
Don't forget to leave your link so I can return the favor.
Enjoy your weekend everyone!
===================================
I am participating in the 2010 Mommytography 365 Project! For this year long project I will be posting an image a day, to get me out shooting, using just my point and shoot camera or sometimes my cellphone camera and learning new things with it daily. Anyone interested in photography can join, no need to be a Mommytographer. We have teens to adults, male and female, as well as people from all over the world. Come join the fun!
===================================