Friday, May 7, 2010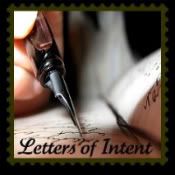 To Lazyness,

When will you take your vacation? Like what I said, I need some space, badly!

From a Four Exams-behind Stude
To COMELEC,

We truly hope that the elections on Monday will push-through!

From a Scared Citizen
To The Cab Driver,

Do you know the use of your signal light? We appreciate it so much if you use it to the full extent!

From the Driver of the Car who Almost Hit you and was almost hit at the back too!
Wanna ride my Limou? :)
Just kidding, that's not mine. This is the limousine used as one of their bridal cars I think by
Fernbrook
:)
Don't forget to leave your Metallic Friday entries here!
TGIF once again! And that means, it's
another week of meeting new wonderful bloggers
across blogosphere! Come and join the fun thru
brought to you by
Thanks in advance for being my new followers!
Don't forget to leave your link so I can return the favor.
Have a wonderful weekend!
and
Happy Mother's Day to ALL!
===================================
I am participating in the 2010 Mommytography 365 Project! For this year long project I will be posting an image a day, to get me out shooting, using just my point and shoot camera or sometimes my cellphone camera and learning new things with it daily. Anyone interested in photography can join, no need to be a Mommytographer. We have teens to adults, male and female, as well as people from all over the world. Come join the fun!
===================================