Thursday, May 20, 2010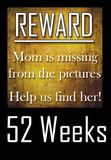 With all these heat, all I want is to soak myself under the water!
Who are you Top 3 Celebrity Crushes?
Arrghh it's hard to choose! I have so many! :)
Michael Vartan
Love him because of ALIAS :)
George Clooney
Isn't he so hot? :)
Usher Raymond
So Sexy and I heart all his songs :)
===================================
I am participating in the 2010 Mommytography 365 Project! For this year long project I will be posting an image a day, to get me out shooting, using just my point and shoot camera or sometimes my cellphone camera and learning new things with it daily. Anyone interested in photography can join, no need to be a Mommytographer. We have teens to adults, male and female, as well as people from all over the world. Come join the fun!
===================================