Friday, April 30, 2010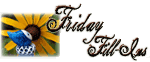 And...here we go!
1. I was
not so happy being lonely, living without you
.
2.
I hurriedly packed my things
so I could leave immediately
and I left my book
on top of your table when I saw your handsome brother coming towards me hehe
.
3. Why
do we always hurt the one we love, why? :)
4.
Going out of town this summer
was in my thoughts today.
5. One of my father's favorite sayings was
do not do things that you will ever regret in the end
.
6.
Butterflies in your stomach
--I know that feeling!
7. And as for the weekend, tonight I'm looking forward to
just the usual Friday night at work
, tomorrow my plans include
going to the doctor for our annual Flu vaccine shots
and Sunday, I want to
have a mani/pedi and my eyebrow threaded then go strolling at the mall with my family, or maybe will be off to Tagaytay with friends, if hubby'll say yes tonight
!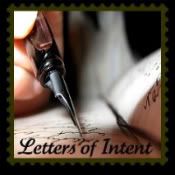 To Meralco,

We've been having brownouts for two straight days now and we could definitely understand that you are trying to save energy but how come when our monthly bill statements arrived, consumptions are either the same or much lesser but the bill doubled!!! Tsk Tsk! C'mon! Now expect us to be ranting on your hot line every time there will be power interruption in our area!

From An Unsatisfied Customer
To The Rain,

Thanks for visiting us! We and our plants have been waiting on you for quite some time now. Again, thanks for coming. Visit us once in a while, okay?

From Someone whose enjoying the Cold Weather
To Everyone whose Joining MF,

Thanks so much! Truly appreciate it :) I just wish this meme, Metallic Friday will be a success! Hope to see your entries this week!

Still an Aspiring Meme Starter
To Motivation,

When will you come knocking at my door? I badly need you this time as I need to be done reviewing this May! Please hear me, it's May 1st tomorrow!

From Lazy and Denial Queen
Found at the middle of Serendra
Please leave your Metallic Friday entries here and don't forget to leave your comments and visit other entries!
TGIF once again! And that means, it's
another week of meeting new wonderful bloggers
across blogosphere! Come and join the fun thru
brought to you by

Hope to meet you there!
Thanks in advance for being my new followers!
Don't forget to leave your link so I can return the favor.
Have a wonderful weekend!
===================================
I am participating in the 2010 Mommytography 365 Project! For this year long project I will be posting an image a day, to get me out shooting, using just my point and shoot camera or sometimes my cellphone camera and learning new things with it daily. Anyone interested in photography can join, no need to be a Mommytographer. We have teens to adults, male and female, as well as people from all over the world. Come join the fun!
===================================