Friday, April 23, 2010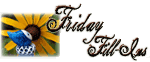 And...here we go!
1. Where are my
sunglasses
?
2. If wishes were horses
it will run away and soon be gone
.
3. I'd like to see
more of you
.
4. When I was a teen, I thought
WWF was for real
.
5. One of my mother's favorite sayings was
studying is the best thing you can give to your child
.
6. I'd have a hard time doing without my
internet connection all the things that I need to accomplish online
.
7. And as for the weekend, tonight I'm looking forward to
nothing much, just the usual Friday installs and some work stuffs
, tomorrow my plans include
chilling out with my girl friends at Serendra, celebrating the birthday of one of my close friends
and Sunday, I want to
just chillax with my family friends, it will be Klyne's birthday pool party
!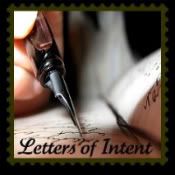 To Our Little One,

We are so proud of you because it looks like you will be one good soccer/football player but we still need to work on your social skills. Sorry for not raising you up in a more sociable community heheh We know you just need some more time. Don't worry Futsal camp is all year round weeh! :)

Still Your No. 1 Fan
To Metallic Friday's Participants,

Thank you so much. See yah every Friday!

Aspiring Meme Starter
To Lazy Me,

When do you plan to start reviewing for your exams? Really? The clock is ticking, and you need to be done by June. Hope you remember that!

Your Body Clock Organizer
Riding on the Merry Go Round
Please put your links below :) Don't forget to visit other entries!
TGIF once again! And that means, it's
another week of meeting new wonderful bloggers
across blogosphere! Come and join the fun thru

Hope to meet you there!
Thanks in advance for being my new followers!
Don't forget to leave your link so I can return the favor.
Have a wonderful weekend!
===================================
I am participating in the 2010 Mommytography 365 Project! For this year long project I will be posting an image a day, to get me out shooting, using just my point and shoot camera or sometimes my cellphone camera and learning new things with it daily. Anyone interested in photography can join, no need to be a Mommytographer. We have teens to adults, male and female, as well as people from all over the world. Come join the fun!
===================================