Friday, April 16, 2010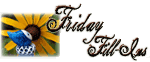 And...here we go!
1. I'd like
to go to the mall and do some shopping but my budget does not allow me hehe
2. One of my most favorite romantic memories is
of course how me and my hubby got to know each other
.
3. Last night, I had
baked mac
for dinner.
4. Sorry for the
inconvenience, I do not mean to make this summer season even hotter hehe
.
5. Can we
stay this way for
now?
6. One of my worst temptations is
to be in a bazaar
;
shopping is
hard to resist!
7. And as for the weekend, tonight I'm looking forward to
nothing much just meeting new bloggers and hopefully checking out the entries for my meme
, tomorrow my plans include
nothing really, catching some Zs maybe or go to the mall to buy a dress
and Sunday, I want to
wear that dress if in case I got one for the another Christening and this time, I will be one of the godmothers
!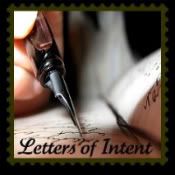 To Our Little One,

Sorry baby if we haven't brought you yet to your Futsal session. Blame Daddy hehe Kidding! Hopefully, we will next week!

Your Number One Fan
To Everyone whose Joining MF,

Thanks so much! Truly appreciate it :) I just wish this meme, Metallic Friday will be a success! Or else, I will do harakiri hehe Kidding! Hope to see your entries!

Still an Aspiring Meme Starter
To All Party Peeps from UBP,

Thanks so much for visiting my humble abode and to those who even followed me, many many thanks! I will definitely head over to your blogs and return the favor. It was really nice to meet you all. And to those party peeps that I have not visited yet, my UBP'ing will go on and will not stop on the 16th. So, see yah!

One of the UBP2010 Party Peeps whose having so much fun!
Whitey's Stock Mags, when hubby was cleaning it :)

Please put your links below :) Don't forget to visit other entries!
TGIF once again! And that means, it's
another week of meeting new wonderful bloggers
across blogosphere! Come and join the fun thru
brought to you by

Hope to meet you there!
Thanks in advance for being my new followers!
Don't forget to leave your link so I can return the favor.
Have a wonderful weekend!
===================================
I am participating in the 2010 Mommytography 365 Project! For this year long project I will be posting an image a day, to get me out shooting, using just my point and shoot camera or sometimes my cellphone camera and learning new things with it daily. Anyone interested in photography can join, no need to be a Mommytographer. We have teens to adults, male and female, as well as people from all over the world. Come join the fun!
===================================