Friday, April 9, 2010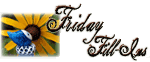 And...here we go!
1. In 1992, I was
just a freshman hehe now do the math for my age :) Edited: so as not to create confusion hahah defensive! I just entered HS that time and we only have til Grade 6 on primary :)
2.
The best medicines for me are
laughter and smiles.
3. Do what you
can do best
, with what you
have
,
and you'll end up
where you
wanted to be
.
4.
Paris
is where I'd like to be.
5. The trees and flowers are telling me
that it is indeed summer as they are so dry
.
6
. If you will not be conscious about it, it will be like water
that just keeps going on.
7. And as for the weekend, tonight I'm looking forward to
nothing much, just catching up on Supernatural's latest episode
, tomorrow my plans include
catching some Zs and bonding with our little one
and Sunday, I want to
just have fun with my friends after attending another Christening
!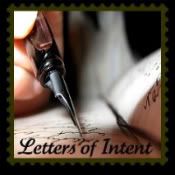 To All My Wonderful Readers,

Thank you so much for the warm visit and for the friendship! I am really so honor to meet you all thru blogosphere! By the way

I am starting a new meme called Metallic Friday and I would truly appreciate if you will support me.

Feel free to join and share it to your readers too! Have fun!

From an Aspiring Meme Starter

P.S. Scroll a little bit to leave your link. You may grab the button on my sidebar. TIA!
Now the simple rules:
Post any photos that has a metal in it every Friday and link up here. Then visit as many entries as you could.
Let's sit and talk a while :)
TGIF! And that means, it's
another week of meeting new wonderful bloggers
across blogosphere! Come and join the fun thru
Thanks in advance for being my new followers!
Don't forget to leave your link so I can return the favor.
===================================
I am participating in the 2010 Mommytography 365 Project! For this year long project I will be posting an image a day, to get me out shooting, using just my point and shoot camera or sometimes my cellphone camera and learning new things with it daily. Anyone interested in photography can join, no need to be a Mommytographer. We have teens to adults, male and female, as well as people from all over the world. Come join the fun!
===================================