Friday, April 2, 2010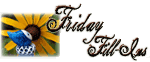 Happy Easter to all who celebrate it! And...here we go!
1. All you need is
a smile to brighten up one's day
.
2.
Crossing down memory lanes and looking at those old photos
fill me with laughter.
3. Each generation, as it grows up,
greatly differs from each other
.
4.
Procrastination on studying and reviewing right now
is something I have a hard time dealing with.
5. A trip to
the nearest spa
is what I need.
6.
Smile to anyone
and you get back.
7. And as for the weekend, tonight I'm looking forward to
quiet time
, tomorrow my plans include
visiting my mom
and Sunday, I want to
just relax and rejoice, it's Easter Sunday
!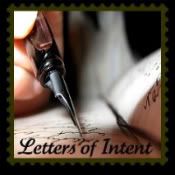 Dear Fellow Driver,

I know as much as you do that it so hard to find a slot on our workplace's parking space at this time of the night but that does not give you the right to over take carelessly on almost all cars in front of you. I just hope you know today is Good Friday.

From one of owners of the cars you almost hit
As usual,
I probably will not be visible this weekend
. We will be visiting my mom, it's her death anniversary. In case you need me, feel free to
call or send me a sms message. You may also leave me a message on my Shoutbox. But
I love hearing your comments on my posts. Gracias!
Oh by the way, are you already
Friday Following
?
I have already met several wonderful bloggers across the blogosphere
thru
So why not join us and have fun meeting new friends!
To those who will be following, thank you so much and will absolutely return the favor when I come back!