Thursday, March 25, 2010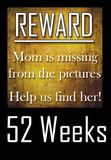 As promised, here's another set of photos taken from our last
weekend getaway
. As expected on a photographer, I do not have much photo during that time,
well aside from these of course
. So I'd like to share more photos courtesy by my hubby:
The edited version :)
Here's the original. Which is better?
I would like to apologize to you guys
, it just realized that I have the above photo along with the collage that I have just omitted were all posted last Monday already :( Sorry about that, I still blame the
anaesthesia
that was injected on my system during my delivery date hehehe To make it up, I have added a new one:
See how she is almost 3/4th of me :) Geesh!
Can you see me?
Thanks Carin for the lovely first comment!
===================================
I am participating in the 2010 Mommytography 365 Project! For this year long project I will be posting an image a day, to get me out shooting, using just my point and shoot camera or sometimes my cellphone camera and learning new things with it daily. Anyone interested in photography can join, no need to be a Mommytographer. We have teens to adults, male and female, as well as people from all over the world. Come join the fun!
===================================