Thursday, February 4, 2010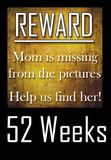 It's been like 15 years or so since the last time I have used a manual sewing machine. That was I think during my secondary (high school) days when we need to sew something for a project. I wasn't really into it and I can even remember back then choosing Journalism as the subject over Home Economics. But just last Monday, I have tried using it again since hubby's pants need to be altered. So I've decided to do it since its more practical. After a few trials, look, did I make a great job?
Here's one closer look. I know, lucky me I didn't pursue this career heheh
===================================
I am participating in the 2010 Mommytography 365 Project! For this year long project I will be posting an image a day, to get me out shooting, using just my point and shoot camera or sometimes my cellphone camera and learning new things with it daily. Anyone interested in photography can join, no need to be a Mommytographer. We have teens to adults, male and female, as well as people from all over the world. Come join the fun!
===================================