Friday, October 16, 2009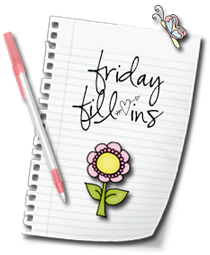 Graphic courtesy of
Tonya
!
And...here we go!
1. So are we going
there or not?
2.
Nothing really special, just like every week
is what's up ahead
for this week.
3. I love to
watch Supernatural, Smallville and Fringe :)
4.
It's an adventure
of some sort.
5. I walk a
thousand miles away just to be with you.
6.
Green tea for me
is the true elixir of life!
7. And as for the weekend, tonight I'm looking forward to Smallville's new episode, tomorrow my plans include
none in particular just catching some Zzzz
and Sunday, I want to
have enough rest because I lack sleep this week.