Friday, September 25, 2009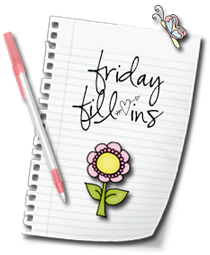 Graphic courtesy of
Tonya
!
And...here we go!
1. One week ago
I already scheduled an appointment for one of my upcoming certifications from one of the test centers here in the Phillipines but I am not reviewing yet
.
2.
I used to mimic my fave artists
when I was young.
3. Mama told me
old good stuff that are surely worth remembering.
4.
Cause it's
you and me
and all of the people that has nothing to do.
5. Take your time
we got all time in the world.
6.
Don't worry this
will pass!
7. And as for the weekend, tonight I'm looking forward to
a lot of raining out there because of "Typhoon Ondoy"
, tomorrow my plans include
a trip with hubby and our baby somewhere in Sta. Rosa Laguna to attend a christening and Sunday, I want to chill out and enjoy the bed weather :)