Saturday, August 22, 2009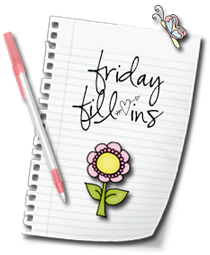 Graphic courtesy of Tonya!

1. I remember, I remember that I have an appointment with my dentist on Sunday and I couldn't avoid it anymore.

2. Dear Friend, I want you to know that I'm here for you and that I will include your mom on my prayers.

3. Is that my skirt that you are wearing right now!!???

4. I'm trying to resist the temptation of indulging much on chocolates.

5. I'm saving an ice cream just for you!

6. If I made a birthday list a MAC laptop would definitely be on it!!!

7. And as for the weekend, tonight I'm looking forward to catching some Zzz's, tomorrow my plans include bringing my baby to her dentist and Sunday, I want to relax and have fun!