Friday, August 14, 2009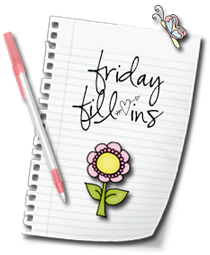 Graphic courtesy of
Tonya
!
And...here we go!
1. Baguio is my favorite summertime place.
2. My favorite John Hughes movies is Home Alone.
3. My Baby's skin is something I love to touch.
4. The full moon is when the werewolf will transform from its human form.
5. I am watching Adik Sa'yo right now.
6. When daylight fades its time for me to wake up.
7. And as for the weekend, tonight I'm looking forward to Saturday, tomorrow my plans include going to my dentist and Sunday, I want to stroll and be pampered!